Buy Rolls-Royce Philadelphia, PA, Save Today.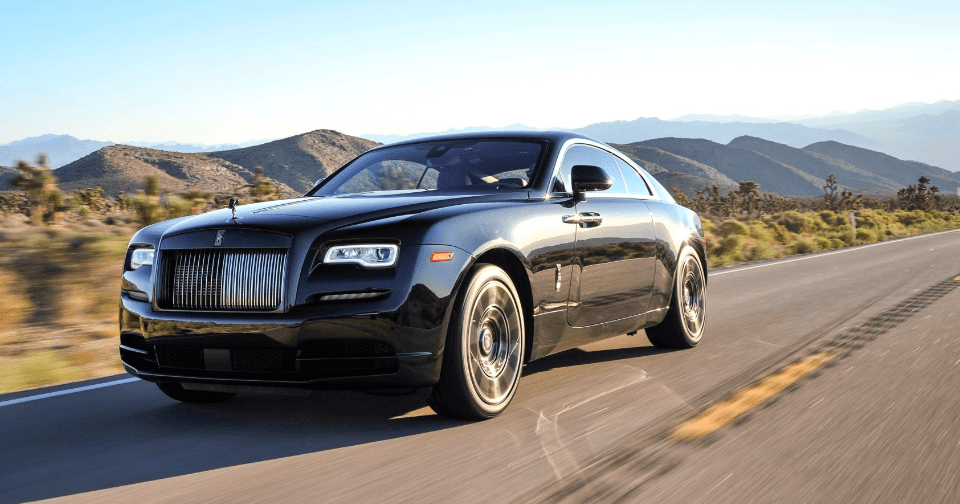 Pure Quality for Your Drive
The Rolls-Royce brand stands for the highest level of excellence and detail in the automotive world. When you buy a Rolls-Royce and take it on the roads in Philadelphia, PA, you're going to have many people stop, stare, and want to take pictures of you and your car. Any vehicle made by Rolls-Royce is made to exceed your highest expectations and offer you the sophistication and pure quality you want when you take a drive on the roads in your area. These same principles hold true for the place where you need to buy your new Rolls-Royce.
Only One Team has What You Need
If you want to drive a car that comes from the brand that has supplied vehicles to leaders of nations, royalty in various countries, and some of the richest and most famous people in the world, you're going to choose to buy a Rolls-Royce. Make the short drive to see the experts at FC Kerbeck & Sons to learn which one of the Rolls-Royce cars is right for you. This is the right dealership for you because this team believes strongly in offering you an experience that's pure quality, just like the car you want to drive.
A Tour of the Rolls-Royce You'll Love
The amount of pride, craftsmanship, detail, and engineering that's included in every model from Rolls-Royce is simply staggering. Let the team at FC Kerbeck & Sons give you a tour of the model that you're sure to love to drive. With the experts at this dealership, you can learn about the differences from one model to another to make sure you choose the right model to buy when you want a Rolls-Royce that you can drive and experience near Philadelphia, PA.
Do You Want Special Items?
The Rolls-Royce model you choose to drive or be driven in will likely have many of the features you want and the availability of items you wouldn't find in other cars on the market. Even so, there may be some specialized items that you want to have added to your car in order to increase the pleasure of the experience you're looking or when you take a ride in your new car. Let the team at FC Kerbeck & Sons help you have the car that's right for you to enjoy the incredible quality offered by this brand.
Take a Test Drive and Smile
No matter how much money you have, the experience of driving a Rolls-Royce is one that always makes you feel a bit giddy inside. The smooth quality and pure drive on the road allows a Rolls-Royce to be the perfect car for you. If you're ready to buy your Rolls-Royce, take a ride from your home near Philadelphia, PA to allow the team at FC Kerbeck & Sons to show you what this brand has to offer for your driving pleasure. The test drive you take in the model you choose will be all you need to convince you that you've found the right car at the right place.
*PRICE(S) INCLUDE(S) ALL COSTS TO BE PAID BY A CONSUMER, EXCEPT FOR $497 DOCUMENTATION FEE, LICENSING COST, REGISTRATION FEES, AND TAXES.
CURRENTLY, FC KERBECK DOES NOT SELL OR LEASE CARS IN THE STATES OF MT, OR, NH OR AK, SORRY FOR ANY INCONVENIENCE. FC KERBECK MAKES EVERY EFFORT TO PROVIDE FULL AND ACCURATE INFORMATION. HOWEVER, BECAUSE ERRORS MAY OCCUR, PLEASE CONTACT US TO VERIFY OPTIONS, PRICES AND REBATE/INCENTIVE INFORMATION BEFORE PURCHASING. ALL VEHICLES ARE SUBJECT TO PRIOR SALE. ALL NEW VEHICLE PRICES INCLUDE THE DESTINATION CHARGE (FREIGHT COST). ALL PRICES EXCLUDE STATE TAXES AND FEES, MOTOR VEHICLE REGISTRATION CHARGES, AND PROCESSING FEES. ALL TAXES AND FEES WILL BE PAID TO THE LEGALLY APPROPRIATE STATES. PRICES MAY NOT BE COMBINED WITH ANY OTHER PAST, PRESENT, OR FUTURE OFFERS OR ADVERTISED PROMOTIONS OR SPECIALS. PRIOR SALES, INBOUND AND ORDERED VEHICLES EXCLUDED FROM CURRENT PRICE OFFERS. SALE TO ULTIMATE RETAIL CONSUMER ONLY, ONE VEHICLE PER CUSTOMER. NO SALE OR LEASE TO AUTO DEALERS, DEALER'S AGENTS, MANAGEMENT, SALES STAFF OR EMPLOYEES OF DEALERS, LEASING COMPANIES, BROKERS, EXPORTERS, ETC. NO SALE TO ANY PERSON OR COMPANY APPEARING ON ANY EXPORT LIST OR WHICH HAS THE SAME ADDRESS AS ANY PERSON OR COMPANY APPEARING ON ANY EXPORT LIST. TO THAT SAME END, FC KERBECK RESERVES THE RIGHT, AT ANY POINT DURING A TRANSACTION, TO PREVENT SALE TO ANY PERSON OR COMPANY THAT MAY NOT BE A PERMANENT RESIDENT OF THE US, MAY LIVE OR WORK OUTSIDE OF THE US
We disclose every pre-owned vehicle with a minimum of $1000 prior repairs, when most dealers fail to disclose any/all repairs. Our goal is to provide you with the details of the vehicles history so you can buy with confidence here at Kerbeck.
BBB RATING: A+
HOURS OF OPERATION:
Monday-Friday: 9:00AM - 8:00PM
Saturday: 9:00AM - 6:00PM