Lease Pricing Rolls-Royce Moorestown, NJ, Save Today.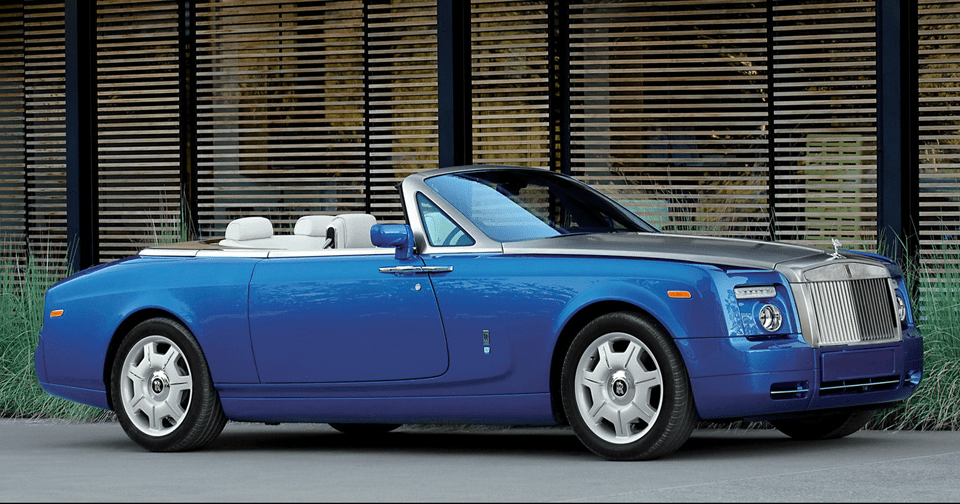 Are You Ready to Lease Sophistication?
The automotive world is changing on an annual basis, even if the major names stay the same. The name of Rolls-Royce has been present in the industry for a long time offering us the highest level of quality and craftsmanship in the vehicles that are deemed good enough to carry the Spirit of Ecstasy on the hood. Because vehicle engineering and technology is advancing at a rapid pace, you're going to want to lease the model you choose to drive and enjoy on the roads that you travel on a regular basis.
A Lease Price Makes Driving More Affordable
If you're ready to drive a Rolls-Royce on the roads near Moorestown, NJ, the price might not be of great concern to you, but the contract might be. The lease price you'll find at FC Kerbeck & Sons will allow you to pay less than you might expect, but the fact that you can drive your car for three to four years and then exchange it for a new model makes a difference for you. Ask about the lease programs offered when you see this dealership team today.
An Example of Why You Want to Lease
Unless you're a collector of exotic cars that are extremely well-built and offer the sophistication you desire, you're going to want the ability to trade-up for a new Rolls-Royce when you lease has ended. This year, the new Rolls-Royce Cullinan is being offered and orders are being accepted at FC Kerbeck & Sons. If you're still paying on the model you currently drive or if you don't know what to do with the Rolls-Royce you bought a few years ago, you might become frustrated. The benefits of a lease makes it easy for you to return the model you've been driving for a new one.
The Quality You're Looking For
Is it time for you to enjoy the drive in a car that comes from the name that has been at the top of the automotive industry for many decades? Do you want to ride in a car that offers you the comfort that you feel when you're at home with a smooth ride and plush seating? Everything you're looking for can be found in a Rolls-Royce that can be the right choice for you to have the drive you want to experience near Moorestown, NJ.
Learn More at This Dealership
Everything you want to learn regarding the lease pricing offered for the Rolls-Royce models that you can drive can be learned at FC Kerbeck & Sons. Let this team show you the different models you can choose from, show the terms of the lease contract you'll sign, and help you figure out which model is the right one for you to take home to Moorestown, NJ today. You're going to love the flexibility and the performance offered with the right lease program that will give you the drive that you've been looking for.
*PRICE(S) INCLUDE(S) ALL COSTS TO BE PAID BY A CONSUMER, EXCEPT FOR $497 DOCUMENTATION FEE, LICENSING COST, REGISTRATION FEES, AND TAXES.
CURRENTLY, FC KERBECK DOES NOT SELL OR LEASE CARS IN THE STATES OF MT, OR, NH OR AK, SORRY FOR ANY INCONVENIENCE. FC KERBECK MAKES EVERY EFFORT TO PROVIDE FULL AND ACCURATE INFORMATION. HOWEVER, BECAUSE ERRORS MAY OCCUR, PLEASE CONTACT US TO VERIFY OPTIONS, PRICES AND REBATE/INCENTIVE INFORMATION BEFORE PURCHASING. ALL VEHICLES ARE SUBJECT TO PRIOR SALE. ALL NEW VEHICLE PRICES INCLUDE THE DESTINATION CHARGE (FREIGHT COST). ALL PRICES EXCLUDE STATE TAXES AND FEES, MOTOR VEHICLE REGISTRATION CHARGES, AND PROCESSING FEES. ALL TAXES AND FEES WILL BE PAID TO THE LEGALLY APPROPRIATE STATES. PRICES MAY NOT BE COMBINED WITH ANY OTHER PAST, PRESENT, OR FUTURE OFFERS OR ADVERTISED PROMOTIONS OR SPECIALS. PRIOR SALES, INBOUND AND ORDERED VEHICLES EXCLUDED FROM CURRENT PRICE OFFERS. SALE TO ULTIMATE RETAIL CONSUMER ONLY, ONE VEHICLE PER CUSTOMER. NO SALE OR LEASE TO AUTO DEALERS, DEALER'S AGENTS, MANAGEMENT, SALES STAFF OR EMPLOYEES OF DEALERS, LEASING COMPANIES, BROKERS, EXPORTERS, ETC. NO SALE TO ANY PERSON OR COMPANY APPEARING ON ANY EXPORT LIST OR WHICH HAS THE SAME ADDRESS AS ANY PERSON OR COMPANY APPEARING ON ANY EXPORT LIST. TO THAT SAME END, FC KERBECK RESERVES THE RIGHT, AT ANY POINT DURING A TRANSACTION, TO PREVENT SALE TO ANY PERSON OR COMPANY THAT MAY NOT BE A PERMANENT RESIDENT OF THE US, MAY LIVE OR WORK OUTSIDE OF THE US
We disclose every pre-owned vehicle with a minimum of $1000 prior repairs, when most dealers fail to disclose any/all repairs. Our goal is to provide you with the details of the vehicles history so you can buy with confidence here at Kerbeck.
BBB RATING: A+
HOURS OF OPERATION:
Monday-Friday: 9:00AM - 8:00PM
Saturday: 9:00AM - 6:00PM