Rolls-Royce Parts Camden, NJ, Save Today.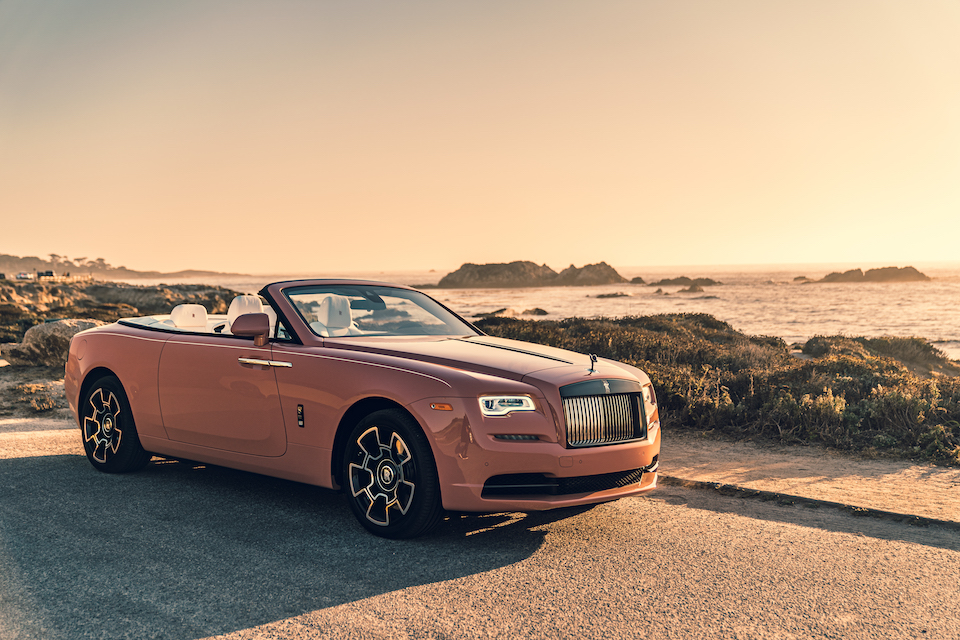 Keep Your Rolls-Royce Looking its Best
The team at Rolls-Royce didn't build your car to have you put it on display and never take it out on the road. Unfortunately, driving your car does mean there's a chance you might end up needing a bit of repair work to be performed on it in the future. The FC Kerbeck & Sons team offers you the benefits of their serviced department that will make sure your Rolls-Royce vehicle continues to drive the way you want with the look and quality you deserve to enjoy.
Only the Right Parts are Used
Every drive you make presents the possibility of you crashing into someone else, scuffing your wheels, seeing damage from a rock or a door from another car, and potential interior damage. With all the dangers on the road, you want to make sure your car will be cared for the right way. The Service Department team at FC Kerbeck & Sons only uses certified Rolls-Royce parts to repair the car that you love to drive and show off on the roads around Camden, NJ. Let this team get to work when you need a repair completed.
A Highly Trained Team
Using certified Rolls-Royce parts on your car doesn't mean anything if the team performing the repair isn't trained for the job. Thankfully, every technician working on your Rolls-Royce at FC Kerbeck & Sons has been put through extensive training to know exactly how to repair and maintain your vehicle for you. Whether it's time for a scheduled maintenance visit or you need a repair completed, take the drive from Camden, NJ to let this team get to work and offer you the service that will keep your Rolls-Royce driving right for as long as you own it.
Common Services Performed
When you choose to drive your Rolls-Royce car on the road, you may need to see this service department team for some of the most common services they perform. These include wheel repair of scuffed rims, window tinting, clear bra installation, paintless dent removal, leather repairs, glass repair or replacement, interior and exterior detailing, and K40 and Passport radar system installation. The team at the FC Kerbeck & Sons Service Department offer more services and will help you make sure your Rolls-Royce always looks its best and drive the right way when you take it on the road.
The Support You Expect
When you purchase a vehicle that comes from the Rolls-Royce brand, you should expect to find the support and the service that will help you stay on the road and show off your car whenever you want. The FC Kerbeck & Sons Service Department will use certified Rolls-Royce parts for repairs that are needed and help you keep your car looking right when you drive. As the only service department for the Rolls-Royce brand in New Jersey, the drive from Camden, NJ to allow this team to get to work on your car is one that's well worth the effort.
*PRICE(S) INCLUDE(S) ALL COSTS TO BE PAID BY A CONSUMER, EXCEPT FOR $497 DOCUMENTATION FEE, LICENSING COST, REGISTRATION FEES, AND TAXES.
CURRENTLY, FC KERBECK DOES NOT SELL OR LEASE CARS IN THE STATES OF MT, OR, NH OR AK, SORRY FOR ANY INCONVENIENCE. FC KERBECK MAKES EVERY EFFORT TO PROVIDE FULL AND ACCURATE INFORMATION. HOWEVER, BECAUSE ERRORS MAY OCCUR, PLEASE CONTACT US TO VERIFY OPTIONS, PRICES AND REBATE/INCENTIVE INFORMATION BEFORE PURCHASING. ALL VEHICLES ARE SUBJECT TO PRIOR SALE. ALL NEW VEHICLE PRICES INCLUDE THE DESTINATION CHARGE (FREIGHT COST). ALL PRICES EXCLUDE STATE TAXES AND FEES, MOTOR VEHICLE REGISTRATION CHARGES, AND PROCESSING FEES. ALL TAXES AND FEES WILL BE PAID TO THE LEGALLY APPROPRIATE STATES. PRICES MAY NOT BE COMBINED WITH ANY OTHER PAST, PRESENT, OR FUTURE OFFERS OR ADVERTISED PROMOTIONS OR SPECIALS. PRIOR SALES, INBOUND AND ORDERED VEHICLES EXCLUDED FROM CURRENT PRICE OFFERS. SALE TO ULTIMATE RETAIL CONSUMER ONLY, ONE VEHICLE PER CUSTOMER. NO SALE OR LEASE TO AUTO DEALERS, DEALER'S AGENTS, MANAGEMENT, SALES STAFF OR EMPLOYEES OF DEALERS, LEASING COMPANIES, BROKERS, EXPORTERS, ETC. NO SALE TO ANY PERSON OR COMPANY APPEARING ON ANY EXPORT LIST OR WHICH HAS THE SAME ADDRESS AS ANY PERSON OR COMPANY APPEARING ON ANY EXPORT LIST. TO THAT SAME END, FC KERBECK RESERVES THE RIGHT, AT ANY POINT DURING A TRANSACTION, TO PREVENT SALE TO ANY PERSON OR COMPANY THAT MAY NOT BE A PERMANENT RESIDENT OF THE US, MAY LIVE OR WORK OUTSIDE OF THE US
We disclose every pre-owned vehicle with a minimum of $1000 prior repairs, when most dealers fail to disclose any/all repairs. Our goal is to provide you with the details of the vehicles history so you can buy with confidence here at Kerbeck.
BBB RATING: A+
HOURS OF OPERATION:
Monday-Friday: 9:00AM - 8:00PM
Saturday: 9:00AM - 6:00PM